Joseph's Life: Leadership Lessons for Business Success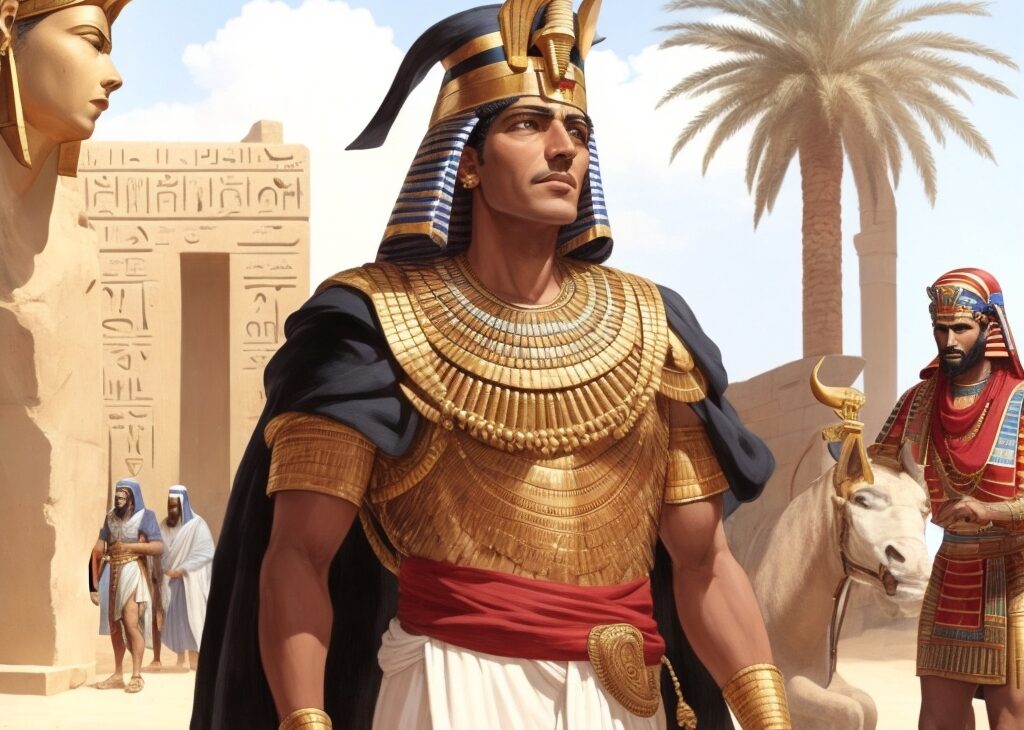 Entrepreneurship is a journey full of highs and lows. As Christian entrepreneurs, we can gain valuable guidance from the Bible on how to navigate the challenges and victories of business. One inspiring figure from the Bible is Joseph, whose life story provides powerful insights into leadership. By learning from his experiences, we can stay determined, make wise choices, and achieve success in our entrepreneurial pursuits.
The Power of Vision:
At the start of his journey, Joseph had a dream – a vision of what could be (Genesis 37:5-11). Likewise, as Christian entrepreneurs, we need to have a big-picture vision that points us in the right direction. We can look to God's Word for wisdom and direction, as well as for courage to pursue a business aligned with His values.
Having a vision not only gives us encouragement but also helps motivate our teams and draw in customers who resonate with our mission. Furthermore, it paints a positive picture of our goals and values and can even be a powerful tool for effective marketing.
A well-defined vision begins with prayer and reflection, followed by restorative moments of silence. We must also seek counsel from wise advisors and mentors, and ask God to reveal His plans for our businesses. By committing our business plans to Him, we can trust that He will bring them to fruition.
It may take time to discover and refine our vision but remain hopeful and prayerful. We serve a God of miracles and if our business is appointed for success, He will make way for the journey we must take. With faith and perseverance, we can discover and pursue a vision that can bring glory to God's name.
"Where there is no vision, the people perish."

Proverbs 29:18
As we set our sights on a heavenly vision, may we never forget our God-given purpose.
Faithfulness in the Small Things:
Joseph's unwavering faithfulness and integrity in Potiphar's household never went unnoticed. Genesis 39:22-23 states that Potiphar highly valued Joseph's trustworthiness, resulting in him entrusting his entire household to Joseph's care.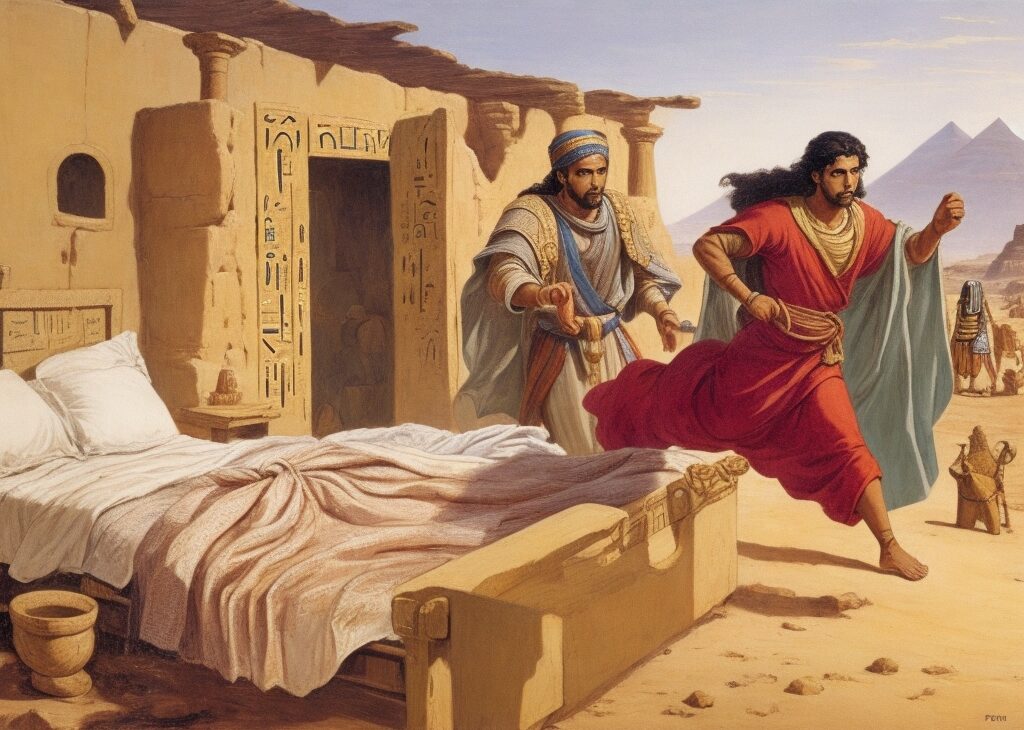 Joseph's exemplary character serves as a reminder to all entrepreneurs of the value of faithfulness even in the smallest of tasks. We are called to be faithful stewards of our resources, talents, and opportunities, and to be diligent, hardworking, and honest in all that we do. As Proverbs 11:27 says,
"He who seeks good finds goodwill, but evil comes to him who searches for it."
When we choose to stay true to our values and seek the good, we create a spirit of excellence that sets us apart from the competition. Even in obscure seasons, God will use our faithfulness to further His kingdom and prepare us for greater responsibilities. By entrusting our business endeavours to God and being faithful in the little things, we can lay a sure foundation for success.
The Test of Character:
We can learn a great deal from Joseph's brushes with temptation. Despite Potiphar's wife seeking to compromise his values, he chose not to succumb to sin (Genesis 39:6-12). In the business world, ethical dilemmas are inevitable—and often come at the cost of our own reputation and advancement. But Joseph's example reminds us of the importance of prioritizing integrity over personal gain.
As entrepreneurs, cultivating a trustworthy reputation through godly values sets a high standard for our business and encourages honesty and reliability. This builds a strong foundation for long-term success and can be a powerful force for inspired leadership. If it is appointed for our business to succeed, God will ultimately bring it to pass.
Whatever the cost, remember to remain steadfast in your decision to hold on to godly values. A good name is something no money can buy—it's in this that we can find true fulfilment and success.  
The Power of Forgiveness:
"Put on then, as God's chosen ones, holy and beloved, compassionate hearts, kindness, humility, meekness, and patience, bearing with one another and, if one has a complaint against another, forgiving each other; as the Lord has forgiven you, so you also must forgive."

Colossians 3:12-13
Let us follow Joseph's example by embracing forgiveness and building a workplace founded on godly principles. By extending forgiveness, we become powerful witnesses of God's love, mercy, and grace. So let us forgive and reconcile, paving the way to success and prosperity in our business endeavours, all for God's glory.
When conflicts arise between team members, displaying forgiveness can quickly resolve the issue. Encouraging employees to forgive and talk through their grievances can help foster a positive working environment.
Embracing God's Timing:
Joseph's journey from the pit to the palace was not overnight, but involved years of waiting and testing. Throughout his trials, he remained patient, trusting in God's timing (Genesis 41:14-16). As entrepreneurs, we face similar challenges – delays, setbacks, and moments of uncertainty.
Joseph's example teaches us the importance of steadfast faith and perseverance during seasons of waiting. By surrendering our timelines to God, we open ourselves to His perfect plan and experience His faithfulness in due time. Remember the words of Psalm 27:14, "Wait for the Lord; be strong and take heart and wait for the Lord." So, let us not get discouraged in our waiting, but rather trust in God's promises. As we embrace His timing, we can be confident that He will lead us to our own palace in due time.
Look for the Bigger Purpose:
Joseph recognized that God had a greater purpose for his life (Genesis 45:7-8) as his rise to power was not solely for personal gain but for the benefit of all. As Christian entrepreneurs, our businesses should not be solely profit-driven, but rather, should be aimed at impacting other people's lives positively.
When we align our businesses with God's purpose, we become a blessing to our customers, employees, and the community at large. By doing so, we bring glory to God's name and ultimately find fulfilment in our ventures.
As Christian entrepreneurs, let us remember that our goal is not only success but also making a positive impact on the world around us. When we align our businesses with God's greater plan for our lives, we can experience fulfilment and contribute to making the world a better place one business decision at a time.
Takeaway
Christian entrepreneurs can draw leadership lessons from the story of Joseph. By cultivating a clear vision, demonstrating integrity, embracing forgiveness, and trusting in God's purpose, we can create a positive impact on the world around us while pursuing our dreams. Let us keep God at the centre of our endeavours and strive towards building a legacy of success, fulfilment, and purpose.
Kindly share this article if you find it useful and want others to benefit from it too. You can also subscribe to receive email notifications when there are new articles or useful updates