The power of persistence in business
The word 'persistence' means the act of continuing in a course of action in spite of difficulty or opposition. In life we face many oppositions and difficulties especially when we are on the right course for greatness, hence persistence is a necessity to succeed.
Even to attain the crown of life, as Christians we must persevere through according to the book of James;
In the business world just as your Christian walks, you have to jump through a lot of hurdles before you attain the crown of success.
In most cases, it takes time to build a successful business. The success doesn't come at once like a lottery win — overnight millionaire. With that in mind, every day is a step closer to the crown. You must have heard, 'the journey of a thousand miles starts with a first step' but that doesn't mean you will see any progress at the first step.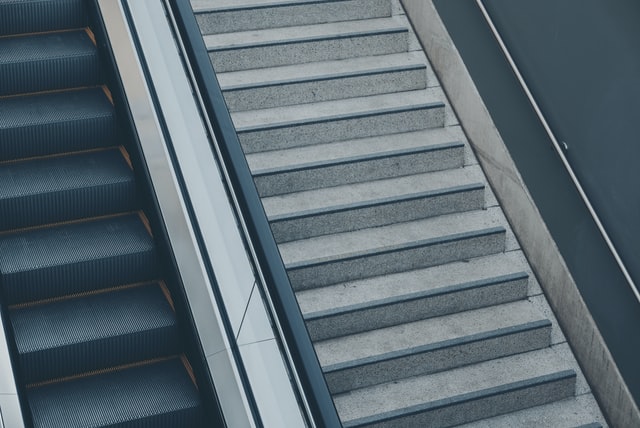 Even though, you can't see the destination yet, know that the first step leads to the second, third, fourth till the thousand steps. In truth, when you get 500th steps, you might not see much visible progress but keep going because you're on a journey to a destination. Jesus tells us about the parable of a persistent widow in Luke 18:1-5;
"…who kept coming to him" — here is the catch words which shows her persistence.
In this parable, the widow wouldn't have met the unjust judge 2 or 3 times to change his mind to grant her justice. It has to be several attempts to get the judge attention. I believe the beginning of the attempt might be quite discouraging if she goes by the response of the unjust judge. Persistent was the weapon that made the unjust judge grant her justice.
If you run a non-profit organization whose mission is to change the norm or fight for justice or improve the lives of people, then you need a lot of persistence like the widow in the parable. Because such initiatives come with a lot of resistance and oppositions from people who want the status quo to remain.
Persistence always goes along with consistency to be effective, if you're persistence and inconsistent no one will take you seriously. Same way, consistency without persistence will not produce any good result.
Persistence keeps you pushing forward no matter what is happening, you don't let the negatives keep you down. You may get rejected 999 times but try again, the next might just be the breakthrough.
"By long forbearance, a ruler is persuaded…"

Proverbs 25:15 (NKJV)
Also, for businesses that need special approval from the government in the jurisdiction in order to operate effectively, you need to keep showing up at the government office till they give your business all it needs from them. Therefore their initial resistance shouldn't make you discouraged. The book of proverbs says, 'by long forbearance, a ruler is persuaded.'
Your 'Why' fuels persistence
'Why' analysis is used to know the motivation of an entrepreneur to start a business. Many entrepreneurs are likely to give up halfway if their 'why' are not motivating enough to pull them through tough times. 
Your 'Why' can simply define the reason you are in business; Why are you interested in that type of business; and why it matters most to you as an entrepreneur.
As a Christian the main why we remain in faith is to receive the heavenly prize despite the trouble we face on the earth as Paul wrote to the Philippians;
"I press on to reach the end of the race and receive the heavenly prize for which God, through Christ Jesus, is calling us."

Philippians 3:14
The scriptures clearly warned us about the many persecutions we would face as a follower of Christ, but we must be persistent in keeping with the faith till the end because our reward is eternal — this is strong why to serve God.
As a Christian entrepreneur, you need to identify your why as you embark on your entrepreneurial journey so when the going gets tough you have strong reasons to keep going.
Your why fuel your persistence and it can be gotten from your inner drive. As the business leader, if you have a strong inner drive, it can be contagious to your team — which is a good thing. Your 'why' can motivate your team — one of the reasons they might join your team in the first place.
Draw the line
Note, anything you persist on will succeed —this is for both right and wrong courses alike. So if you stick on the wrong path, you will end up in where it leads to. Ensure you know what path you're trailing on, regular check up on your path will keep you on track. Therefore know when to draw the line.
"I tell you,…, yet because of his persistence he will get up and give him as much as he needs."

Luke 11:8

Takeaway: To persist is to succeed, most successful entrepreneurs can attest to that. Let your 'why' drive you to be persistent till you attain your vision.