Discipleship: A succession plan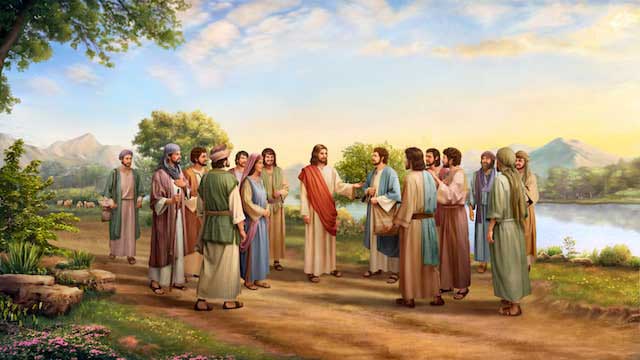 #Bible: The four canonical gospel of Mathew, Mark, Luke, and John mentioned about 'Jesus calling His first disciples'.
"Come, follow me," Jesus said, "and I will make you fishers of men."

Matthew 4:19 & Mark 1:17
The concept of discipleship was instituted by Jesus to teach His followers His ways while on earth. Jesus planned for his succession at the beginning of his ministry —He chose 12 men as disciples to follow Him.
The vision of bringing salvation to the world would need people to follow His steps after His death. As a result, He instructed His disciples to make more disciples;
What is discipleship then?
According to this article; "Discipleship is the process of leading others by example to follow Jesus Christ through obedience to God's word…". Note the key phrase is 'leading by example' because people are more influenced by what they see modeled.
As a business leader with a big vision, you should practice the concept of discipleship for your business succession. So, you can choose disciples from among early employees because they are to push your vision far beyond your capacity.
When do you plan for succession?
As soon as you have figured out your business strategic plan (vision, mission, goals, strategy). And also values —you need all this to guide you in choosing the ideal employees as disciples. 
In the gospel, the disciples witnessed the first miracle of Jesus at the wedding where He turned water into wine.
In same way, your business disciples need to be chosen to witnessed big breaks in your business. Do you not know that some vibrant businesses have closed down when the owner died? Why?
I believe one of the obvious reasons was no plan for succession especially when the owner died unexpectedly. And we forget we would all die one day, a day we may not know. According to Malachy McCourt's popular quote which says;
Then ask yourself, if I die today, will my business die too? Are you confident there is a person or people who can fully handle the business as you have done?
Also, In the book of 1 Chronicles 28, David made succession plan to build the temple of God.
"Then David gave his son Solomon the plans for the portico of the temple… He gave him the plans of all that the Spirit had put in his mind for the courts of the temple of the Lord and all the surrounding rooms, for the treasuries of the temple of God and for the treasuries for the dedicated things.."

1 Chronicles 28:11-12
David Succession plan
God told David he wasn't the one to build the temple(even though David desired to build it). Interestingly, David understood that just because he wasn't the one to build the temple doesn't mean he couldn't plan towards the building for his successor.
Besides, David knew the cost of building a befitting temple for the Lord, was high. Hence he sorted to make preparation for Solomon before he died.
Sometimes, a business vision may not fully actualize during the founder's lifetime. This is the importance of having a short and long term goals as written in this article. Long terms goals take a long time before it's fully achieved, in the meantime you break them into bits.
In fact, it took Solomon almost 7 years to complete the building of the temple. Can you imagine how long it would have been if David didn't have a succession plan?
Takeaway: There is a proverb that says "If you want to go fast, go alone, If you want to go far, go together." Depends on how far you want to go, you need a succession plan by making disciples of your early employees.
Note that, you don't have to choose 12 disciples as Jesus did, one employee, is a good start.

Kindly share this article if you find it useful and want others to benefit from it too. You can also subscribe to receive email notifications when there are new articles or useful updates