Successful Christian Entrepreneurs to remember
There are successful Christian entrepreneurs who built profitable businesses while vesting their faith in God and were not shy to stick biblical values into their business affairs. As a result, they laid a solid foundation in their business and their legacy still lives on.
As you go through your entrepreneurial journey, If you're looking for Christian role models to emulate, here are seven Christian business icons to inspire you;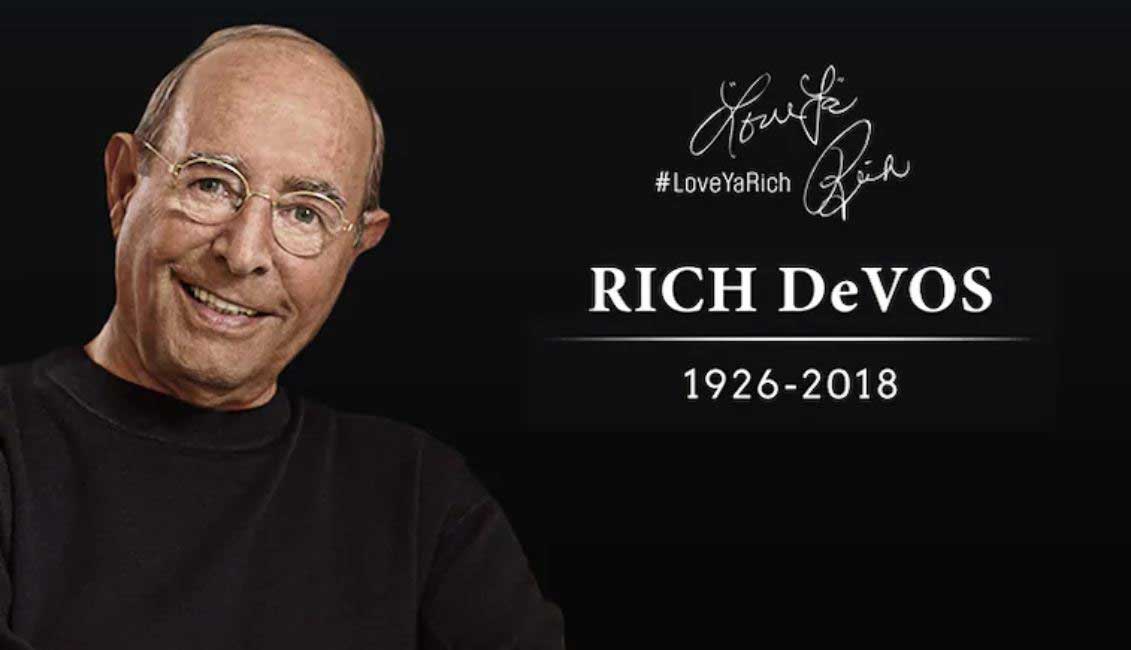 1. Richard DeVos (1928 – 2018)
On November 9, 1959, Richard co-founded Amway, an American multi-level marketing company that sells health, beauty, and home care products. And he started Amway with his friend Jay Van Andel in 1959, selling multipurpose cleaner door-to-door.
He was also the owner of the NBA's Orlando Magic and a minority owner of the Chicago Cubs baseball team. Also, Richard was one of the successful Christian entrepreneurs and a billionaire with a net worth of $5.4billion(2018).
The Richard and Helen foundation was co-founded by Richard and his wife, which aim to create an atmosphere for everyone to improve their circumstances while advancing their community —whether through Christian compassion, education, health care, or the arts.
So here is one of his notable quotes;
"The only thing that stands between a man and what he wants from life is often merely the will to try it and the faith to believe that it is possible."

richard devos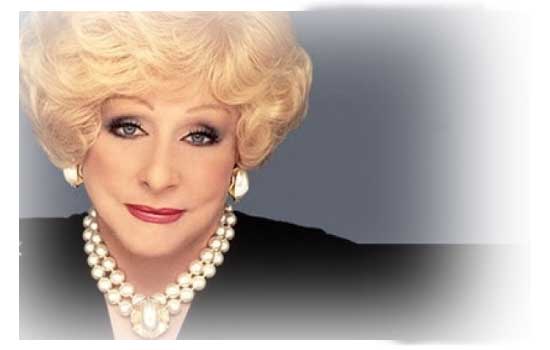 2. Mary Kay Ash (1918 – 2001)
She founded Mary Kay Cosmetics on September 13, 1963. She was overlooked for a promotion in favour of a man that she personally trained. Subsequently, she applied for retirement.
this
With only a $5,000 investment, she began Mary Kay Cosmetics and sold through at-home parties and other events. Her company also made tremendous sales that it turned a profit in its first year.
Mary was a successful Christian entrepreneur who believed her company was founded not on the competitive rule, but on the Golden Rule. So, she lived by this principle —faith first, family second and career third.
She also established the Mary Kay Charitable Foundation in 1996. Her foundation supports cancer research and efforts to end domestic violence. She was also named the most outstanding woman in business in the 20th century by Lifetime Television.
So here is one of her notable quotes;
"Everyone has obstacles to overcome, but those with great faith can conquer whatever stands in the way."

Mary kay ash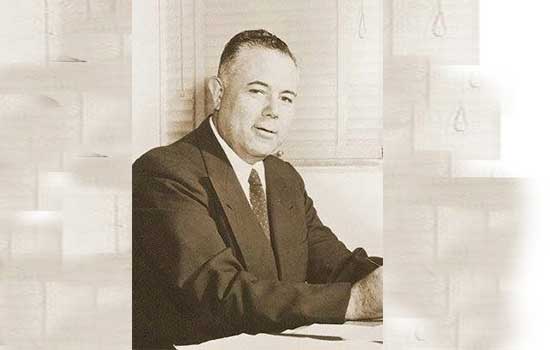 3. Anthony Rossi (1900 – 1993)
In 1947, he founded Tropicana products, one of the world's largest producers and marketers of orange juice. Anthony immigrated from Italy to the US in 1921.
Irrespective of having no formal education, he revolutionized the fresh orange juice industry. Afterwards, he sold his New York city grocery business, and he started attending the First Methodist Church.
He also funds Christian educational institutions and Christian missions, including the funding of a church in Anthony's native Sicily and the creation of the Bradenton Missionary Village through his Aurora Foundation.
Anthony always gave God the glory for the solutions he had to difficult problems and his development of new ideas.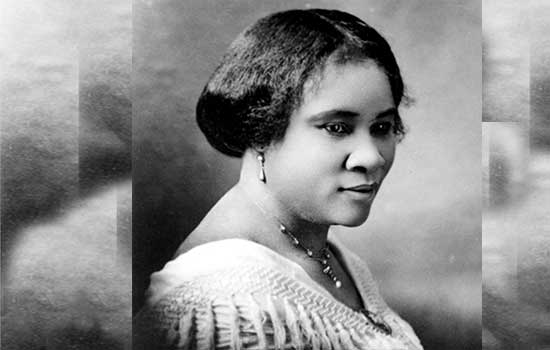 4. Madame C. J. Walker (1867 – 1919)
She founded Madam C. J. Walker Manufacturing Company in 1910. Impressively, Guinness book of world records regarded her as the first self-made female African-American millionaire in America.
gggg
When she suffered from a scalp condition that resulted in her hair loss, she started her own hair care product line and she also was known as an independent hairdresser.
Madam recruited and trained women to become "beauty culturists" to increase her company's sales force. The program was designed to groom them on how to promote hair growth and to condition the scalp through the use of her products.
Interestingly, her business was estimated to be worth more than $1 million about 100 years ago. She believes that;
Tenacity and perseverance, faith in God and herself, quality products and honest business dealings are secrets to become one of the successful Christian enterpreneurs in the world.
gggg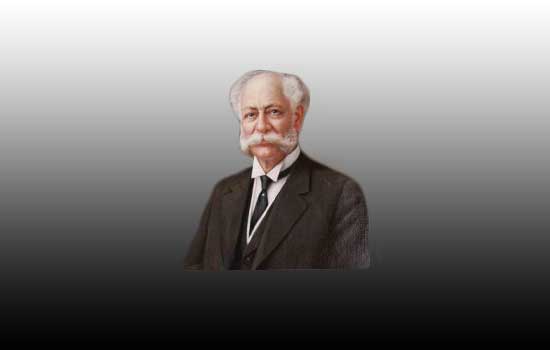 5. Henry Heinz (1844-1919)
He founded the Heinz Company in 1869. Heinz developed his business into a national company that made more than 60 food products, one of its first was tomato ketchup.
His company provide health benefits, recreation facilities, and cultural amenities and was known for pioneering safe and clean food preparation for it staff. The Company is worth more than $12 billion today.
He also worshipped as a member of Methodist and Presbyterian church. And as a successful Christian entrepreneur, he attributed his success as a direct result of his faith in God. So here is one of his notable quotes;
"To do a thing uncommonly well brings success."

Henry Heinz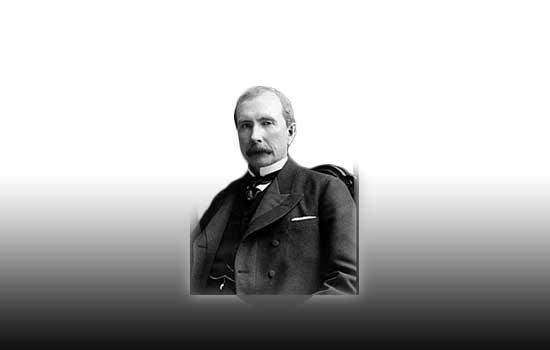 6. John D Rockefeller Sr (1839 -1937)
He founded Standard oil in 1870. Rockefeller was famously known as the greatest businessman of all time. Standard oil controlled 90% of the US oil refining market at that time.
Rockefeller built the company along with several partners and the company made a tremendous profit. He also felt the Lord had called him to be a great steward over wealth from an early age. Till today he is known as one of the iconic successful Christian entrepreneurs.
He attended church every Sunday as well as prayer meetings on friday nights for his entire adult life. Also, he began tithing from the very first paycheck he earned at his very first job and never stopped that practice for the rest of his life.
So here is one of his notable quotes;
"I have always regarded it as a religious duty to get all I could honorably and to give all I could."


J. D. Rockfeller Sr.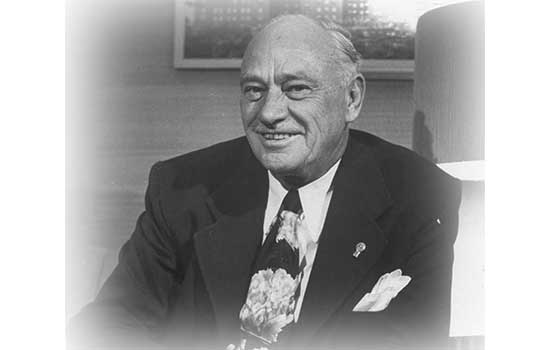 7. Conrad Hilton (1887 – 1979)
He founded Hilton Hotels in May 31, 1919. Currently, the hotel has 3600 branches worldwide. Hilton took over his father's general store at the age of 21.
In the course of time, Hilton branched into politics, serving two terms in the New Mexico state legislature. Later on, the company expanded its operations into credit cards, car rentals, and other services.
Hilton's life was grounded in a deep faith in God and country, an intrinsic belief in hard work, and the ability to "dream big." He was also profoundly influenced by the Catholic Church and its Sisters.
He also left nearly his entire fortune to the Conrad Hilton Foundation with a mandate to "relieve the suffering, the distressed and destitute" without regard to race, religion, or country.
Below is a excerpt from his last will.
Excerpts from Conrad Hilton's last will

"Love one another, for that is the whole law; so our fellow men deserve to be loved and encouraged—never to be abandoned to wander alone in poverty and darkness."

"There is a natural law, a Divine law, that obliges you and me to relieve the suffering, the distressed and the destitute."

"Charity is a supreme virtue and the great channel through which the mercy of God is passed on to mankind. It is the virtue that unites men and inspires their noblest efforts."

"Love one another, for that is the whole law; so our fellow men deserve to be loved and encouraged—never to be abandoned to wander alone in poverty and darkness. The practice of charity will bind us—will bind all men in one great brotherhood."

"As the funds, you will expend have come from many places in the world, so let there be no territorial, religious, or color restrictions on your benefactions."

.
Takeaway: No doubt, building a successful business while keeping your faith could be tough. However, you should be encouraged by these successful christian entrepreneurs who kept the faith and made riches.
References
Kindly share this article if you find it useful and want others to benefit from it too. You can also subscribe to receive email notifications when there are new articles or useful updates